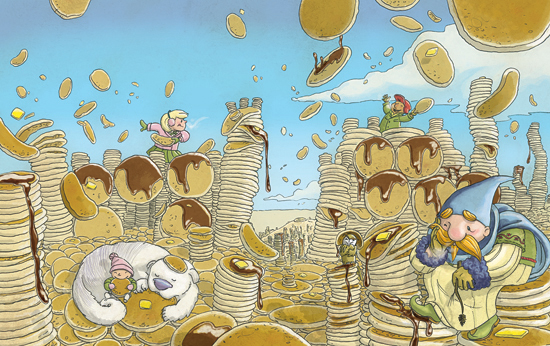 Blizzard Wizard: Pancakes
Here is another spread from "The Blizzard Wizard" by Lynn Plourde, and illustrated by me, of course!
The story follows two children who want it to snow—and visit their friend the Blizzard Wizard. Unfortunately, he's lost the spell. The fun happens when he tries to fake his way through it!
Here you see the results of the botched spell.
The book can be found at Down East Books.